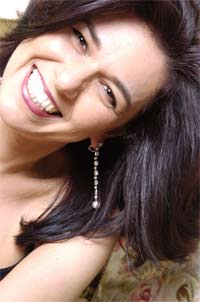 Dear Friends:
A popular saying indicates that "if something's worth doing, it's worth doing right". Though that phrase can and does apply to so many areas in life, it applies equally well to furniture. After years in the interior design trade, I wanted to bring top tier luxury children's furniture to the retail market and offer custom finishes and fabrics that until now were only available through professional interior designers. The realization of that goal is BogradKids.com, an online retail store catering to those with discriminating tastes and the desire to turn an ordinary room into an extraordinary work of art.
But designer children's furniture, bedding, lighting, toys, and art are only the beginning. We offer a free design consultation with every purchase as well as a floor plan for making the most of your space. Whether you live in the middle of Manhattan or the suburbs of San Antonio, we're committed to helping you create the nursey or child's room of your dreams.
If you need inspiration, visit our "Designer Nurseries and Bedrooms" tab for detailed images of my charity showhouses within the New York Tri-State area. Designers can call our office at 212-726-0006 or visit us by-appointment at our trade showroom located in the New York Design Center, 200 Lexington Avenue.
As always, thank you for visiting BogradKids.com.
Sincerely,
Zoya Bograd, ASID
President